Mothers and children are among the most vulnerable groups in Uganda. Their lack of access to medical care has lead to very high rates of maternal mortality, infant mortality and serious illness among children. To address these critical health issues, a Combonian missionary established St. Mary's Lacor Hospital in 1959, shortly after which Dr. Piero Corti and Dr. Lucille Teasdale took over its operations and began to significantly transform many lives in Uganda since.
In Montreal in 1995, they then created the Teasdale-Corti Foundation to ensure continuity of care for these vulnerable groups, and to support training programs and further development of the Lacor Hospital.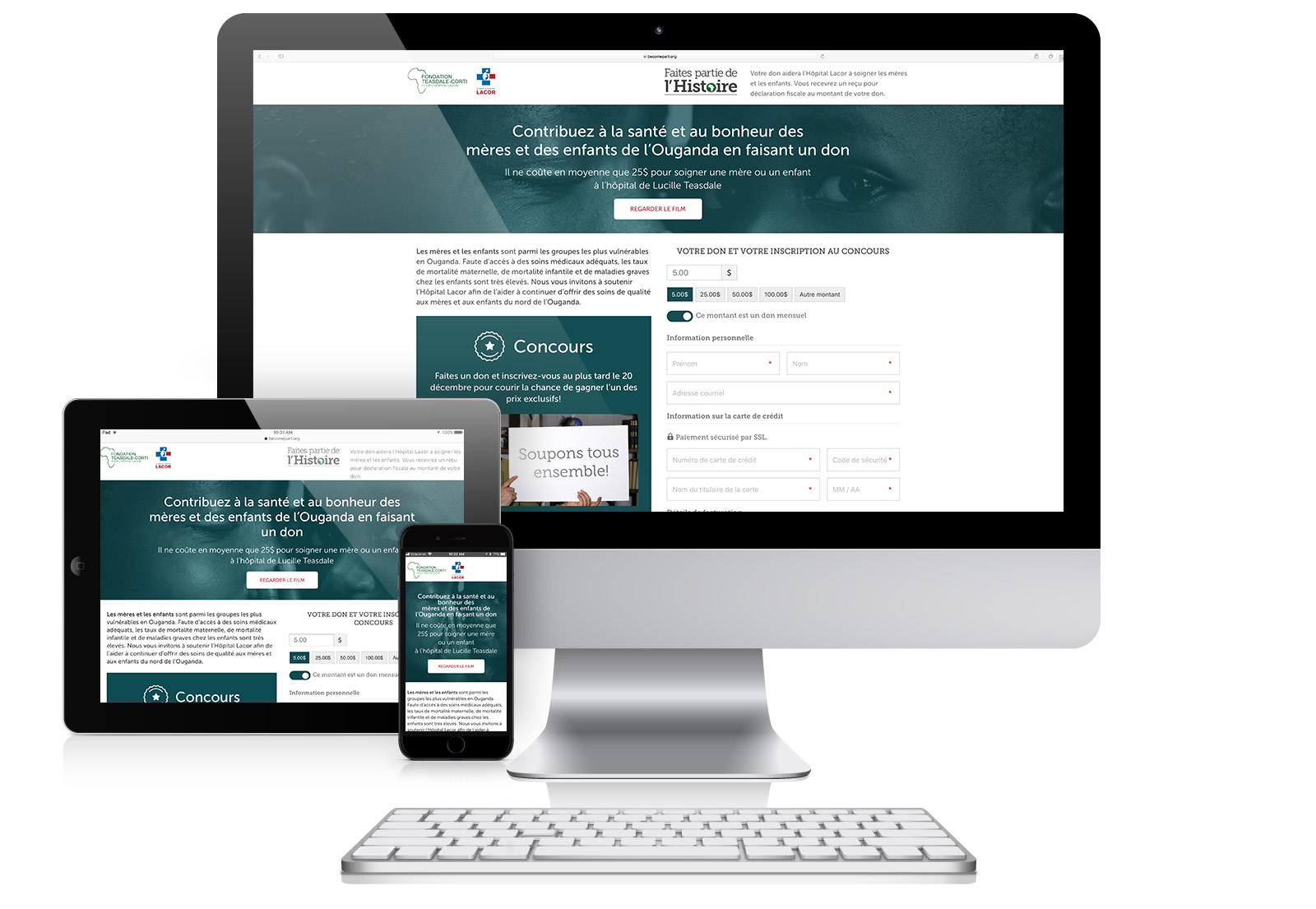 Today, we invite you to support the Lacor Hospital in continuing to provide quality care to mothers and children in northern Uganda.
Your donation and registration received by December 20th qualifies you for a chance to win one of many exclusive prizes including a private festive dinner for you and 20 guests, accompanied by Quebec actress Marina Orsini, and led by conductor and singer Davide Bazzali.
An extension of previous work completed for the Become Part of The Story campaign, 333 have recently helped the Foundation create a new donation system which is seamlessly integrated with their website resulting in a smoother management of their donors.
Header over to their website and donate today while entering yourself in a chance to win 1 of 3 prizes!