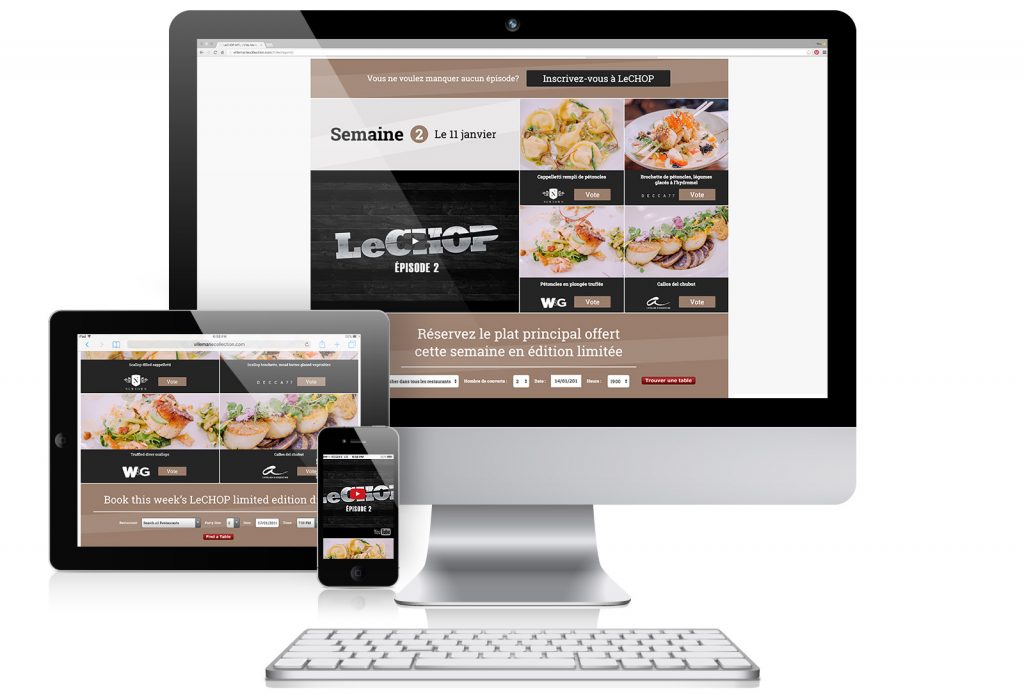 It's safe to say that if you are from Montreal, you probably have a great taste for food. The varied culinary experience is ingrained in the city's culture, and Montrealers take exceptional pride in knowing the best places to dine.
If you are new to Montreal, or just want to try a new restaurant, now is your chance! This month 333 has launched a website with the Ville-Marie Collection, for their annual chef's web series: LeCHOP. For 6 weeks, Natalia Machado (Atelier d'Argentine), Paulo Fraga (Weinstein & Gavino's), Jean-Sébastien Giguère (Decca 77) and Giuseppe Sacchetti (Newtown) will go against each other to create the perfect dish with one specific ingredient for each week.
For only 25 dollars, Montreal foodies are invited to taste each restaurant's special three course meal, unique to every week of the competition.
Here is how it works: Head over to the LeCHOP website, watch the latest episode, and vote for your favourite creation. By getting involved you have the chance to win a free LeCHOP dinner for two. Regardless, you can taste the dish you voted for by reserving a table right away at any of the five restaurants.
So head over to the website, start watching this intriguing and exciting series, and vote for a chance to win! www.lechopmtl.com
333 Photo & Design
Montreal Website Design, Graphic Design, Photography and Videography