NOT ALL THOSE WHO WANDER
ARE LOST.
- J.R.R. Tolkien
Since 2009 travel photography has become a big part of 333 and of Evan's and Jeff's careers. He now has this necessity to collect photographs from around the world like a stamp collector saves his own little treasures in a nice little book. For what started out as simple enjoyment has become a big part of his personal goals and how he defines himself as a photographer.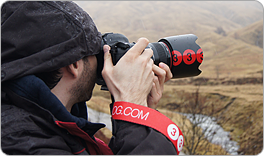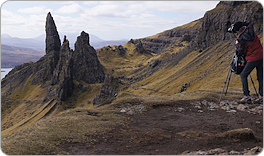 Regardless of the challenges we face, we are still very happy with what we do on the daily. This is the main reason we will not "escape" for more than two to four weeks at a time because there is no real need for more unless the trip itself requires it. Escape is such a poor word to describe our travels, considering how much we love our job. Everybody has their own meaning of the word escape and in our case it is no doubt from the commissioned projects that we love so dearly. Like any company such as 333, we help others reach their goals and dreams. We feel a strong satisfaction when they achieve these goals because of the work that our team has done.
Like any artist there will always be that small personal side project that begs for a little attention though. So we ask ourselves again; how do we describe the "escape" that we experience every time we travel, and the the answer is quite simple; it is time off to focus on our own personal goals and projects to feed our artistic core. If we did not take the time to nourish the creativity within, then our commercial work would become mundane, flat and lifeless.
<p http://weedlex.com/these-six-conservative-states-may-never-legalize-marijuana. Traveling has always been a passion of the 333 team whether it be...

333's Evan Shuster just finished another big road trip, and this time in Norway where he visited some incredible sites including fjords, seclude...

At the beginning of the year, colleague Oscar Kayzak from Sextans approached 333 to participate in the Montreal edition of ALTexpo's lobby mural...
Have a project or an idea that you need developed? Feel free to contact us!
We are more than happy to discuss your plans and provide you with a quote. Simply send us your basic contact information and include your project description, and we will contact you as soon as possible.
Don't feel like e-mailing? Call us today!
514-88-PHOTO (887-4686)