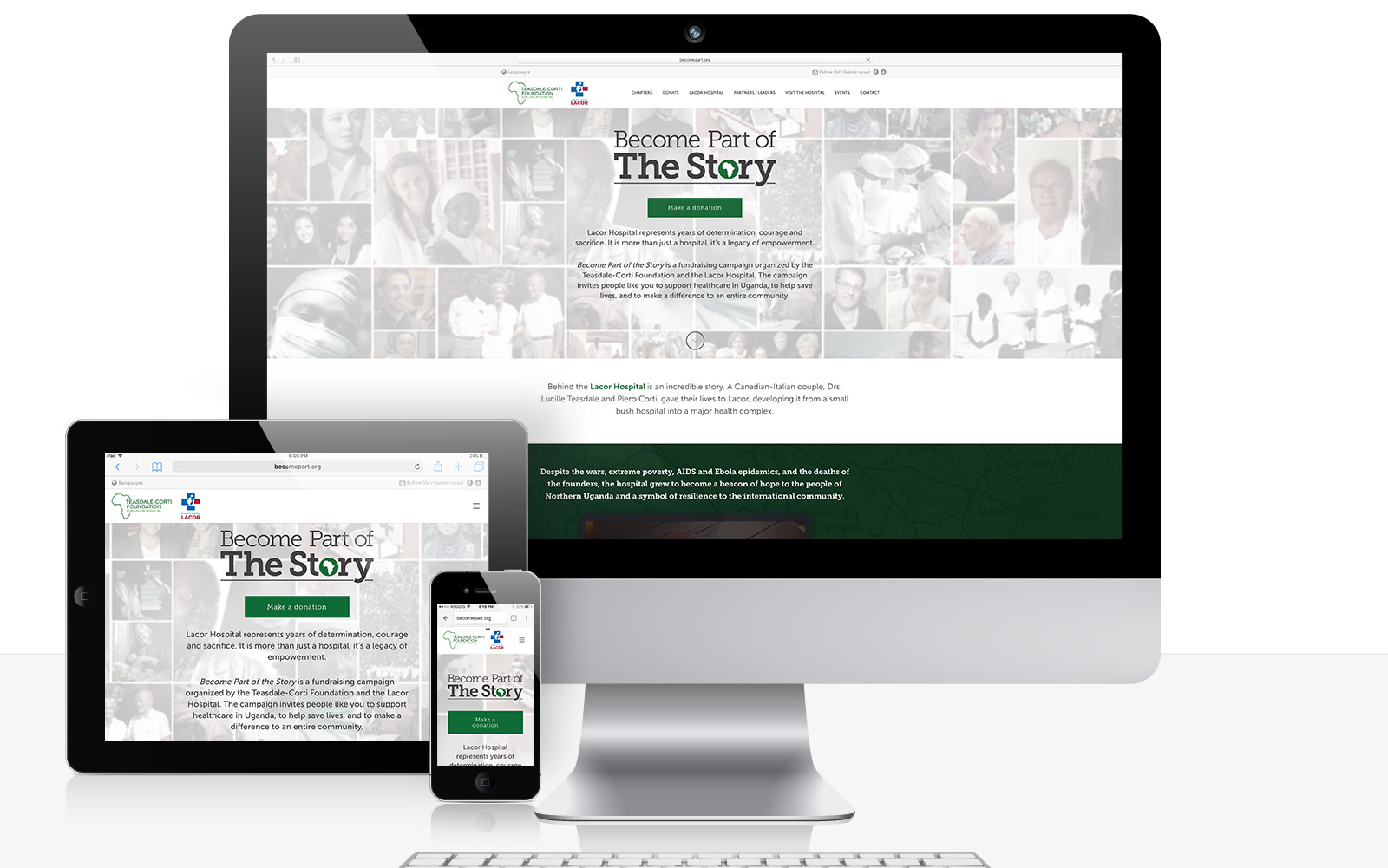 Become Part of the Story is a fundraising campaign organized by the Teasdale-Corti Foundation and the Lacor Hospital. The campaign invites people like you to support healthcare in Uganda, to help save lives, and to make a difference to an entire community.
Behind the Ugandan Lacor Hospital is an incredible story. A Canadian-Italian couple, Drs. Lucille Teasdale and Piero Corti, gave their lives to Lacor, developing it from a small bush hospital into a major health complex. Despite the wars, extreme poverty, AIDS and Ebola epidemics, and the deaths of the founders, the hospital grew to become a beacon of hope to the people of Northern Uganda and a symbol of resilience to the international community.
Recently, 333 helped the foundation build a platform for their new Become Part of The Story campaign. With use of this new tool, they were able to reach out to major donors such as the Marcelle and Jean Coutu Foundation, Apotex, and many more, receiving an incredible 5.85 million dollars that fuels numerous chapters of the facility.
To Become Part of The Story, visit their new website, and learn more about the foundation's incredible history.
333 Photo & Design
Montreal Website Design, Graphic Design, Photography and Videography.